MEET OUR SENIOR PASTORS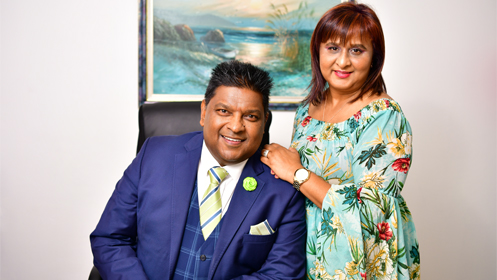 Dr Des & Pst Sandy Kisten
They are passionate about doing church and advancing God's kingdom on the earth. They believe that every community deserves a great church and Bethshan Worship Centre (BWC) seeks to be that church by the many programs they have that meet the needs of people in the community. They believe church is family and family meet to encourage and build each other, nurture leadership and worship God with all that they are.
Family isn't just the people we share genetics with. Church and family are synonymous terms for us. We love doing life with people and we love living life with our BWC church family.
CHURCH LIFE
Upcoming Events
We have the following events coming up :
Our Gallery
Some pictures from our church and worship around the country
About Bethshan Worship Centre
Bethshan Worship Centre is a dynamic, relevant, Christ-centred church that seeks to lift up the name of Jesus and see people's lives transformed through connecting people to people and people to God. We preach Jesus through inspirational and practical Bible teaching that offer a message of hope and new beginnings.